Onboard weighing
In practice, a stationary scale often does not fulfill its purpose. Weights have to be determined during a charging process, during a depositing operation or during other machines use on the way in order to make decisions properly.

On this page you will find weighing equipment for installation and for retrofitting in vehicles.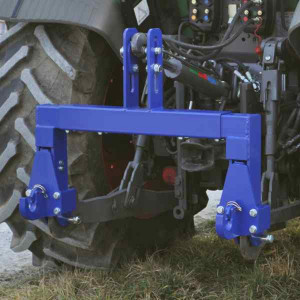 € 3.144,00 incl. 20 % VAT, excl. shipping costs
AGRETO weighing triangle for simple intermediate assembly on category 2 three-point implements • Scale adjustable in height and width to attach on devices outside the implement standard • Ideal for fertilizer spreaders and similar attachments • Quick hooks for easy implement changes • Safety and cost savings when spreading fertilizer • AGRETO WA02 weighing indicator with Mobile-app for displaying the applied quantities per hectare • Made in Austria • 5 year warranty
to article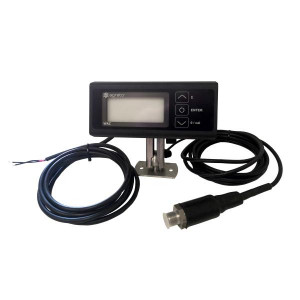 € 900,00 incl. 20 % VAT, Free shipping to Germany and Austria!
Hydraulic scale for installation in single-acting lift cylinder on front-end loaders and forklifts • Easy determination of the charge quantity.
to article
€ 849,00 -15%
instead of € 996,00 incl. 20 % VAT, Free shipping to Germany and Austria!
Weighing technology for retrofitting fertilizer spreaders • turns your fertilizer spreader into a weighing spreader • in practical use suitable for fertilizer spreaders up to 2,000 kg capacity

to article
More categories