Hour meter for machines and devices
With AGRETO hour meters, the actual operating hours can be determined for each machine.
This creates a serious accounting base for community machines and rental machines.
Manipulation is difficult to impossible depending on the device.
AGRETO hour meters are designed for heavy-duty use in agriculture, they reliably and accurately record the operating time of your machines and devices.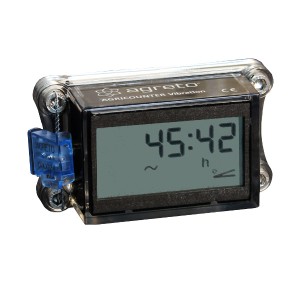 € 237,60 incl. 20 % VAT, excl. shipping costs
Electronic hour meter for machinery and equipment • activation by movement or vibration • distinction between working time and transport time • absolutely tamper-proof by sealing the housing • ideal for machine communities and machinery rental
to article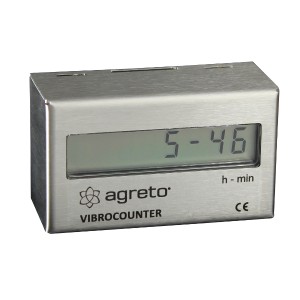 € 225,60 incl. 20 % VAT, excl. shipping costs
Absolutely tamper-proof hour meter for every machine type • ideal for rental machines • responds to strong vibrations

to article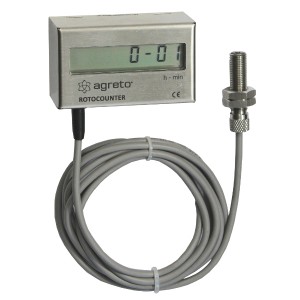 € 265,20 incl. 20 % VAT, Free shipping to Germany and Austria!
Tamper-proof hour meter for machines with PTO • ideal for rental machines
to article