AGRETO temperature measuring probe 1.5 m
---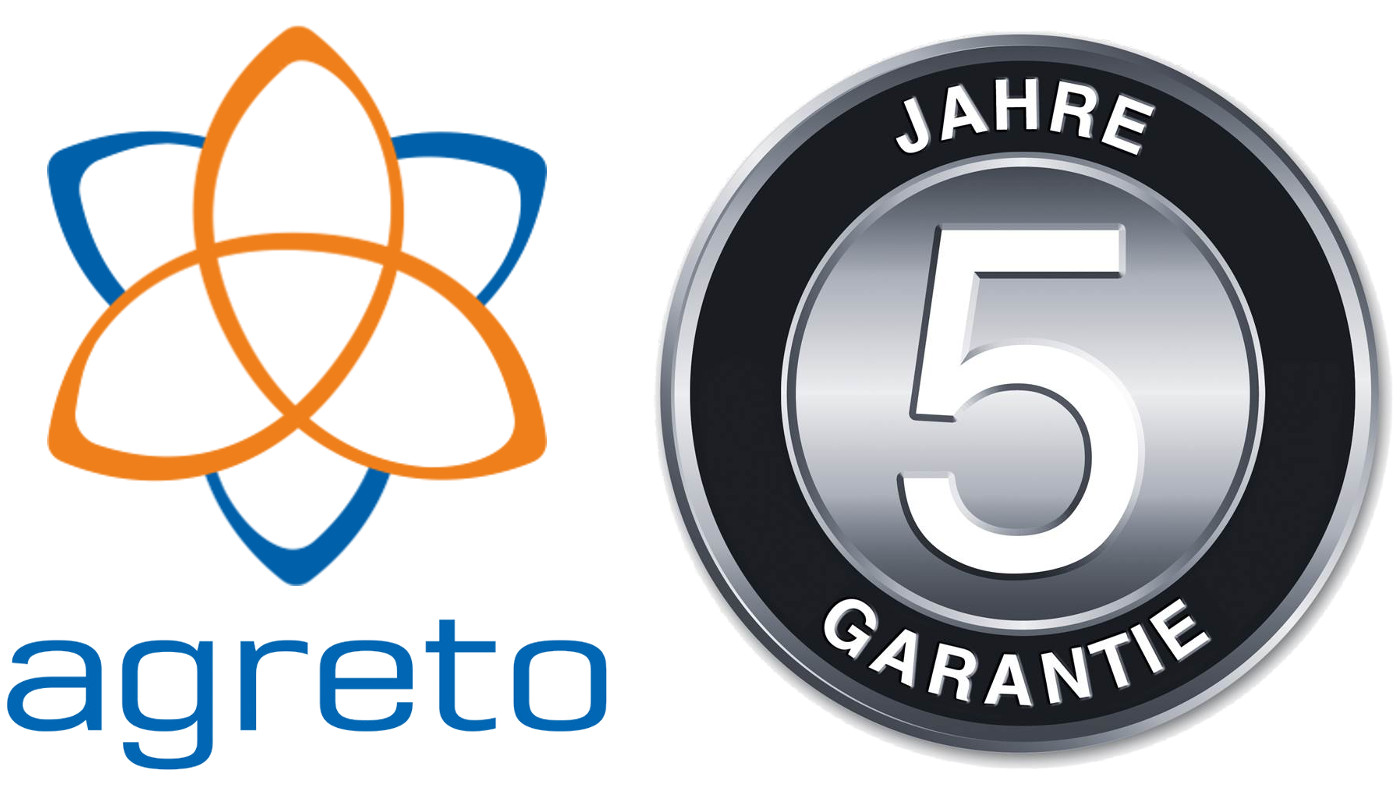 Art. No. AGTS01
---
Temperature probe for monitoring the temperature in hay, straw, grain and other agricultural goods • Robust stainless steel lance • Fast reaction due to aluminum tip • Length of the probe 1.5 m • Measuring range from -50 to +110 °C or -58 to +230 °F
Reliable temperature measurements of your stores
Monitor the temperature in your stores with the AGRETO temperature probe. This allows timely intervention and prevents storage losses because of insects and fungi.

Robust measuring instrument for everyday use
The lance and handle are made from stainless steel, the temperature sensor and cabling are situated in the stainless steel tube.

For flexible use up to 110 °C
The AGRETO temperature probe can be used for checking temperatures in hay, straw, grains, wood chips, compost and many other bulk materials.

Delivery contents:
• Measuring instrument
• Battery
• User manual

Instrument data:
• Lance length 1.5 m
• Lance diameter 16 mm
• Stainless steel lance and handle
• Electronic temperature display on the handle
• LCD display with 10 mm high digits
• Temperature sensor in the lance tip
• Measurement range -50 to +110 °C
• Accuracy +/- 1 °C
• Continuous display of the measured value
• Power supply through battery (1x LR44)

How does the AGRETO temperature probe function?
Stick the lance into the material and wait until the displayed temperature doesn't change any longer. This temperature is definitive.
How long does it take until the correct temperature is displayed?
The AGRETO temperature probe reacts relatively quickly to the material's temperature. It can still take a couple of minutes, depending on the material's temperature and bulk density.
Can the 150 cm version be extended at a later point?
No, a subsequent extension is not possible.
Can the 150 cm version be disassembled?
No, the 150 cm version consists of one piece.
Can the battery be changed?
Yes, the button cell battery LR44 can be accessed via the battery cap on the display casing.
Any more questions?
Please call us: +43 2846 620
Documents:
High Resolution Pictures: